Darlene G. Stevens is a Licensed Clinical Professional Counselor who specializes in treating children, adolescents, adults and families. She is experienced with helping clients overcome depression, anxiety, anger, self-mutilating behaviors (cutting), low self-esteem, trauma, grief, suicidal thoughts, OCD, autism, and other mental health problems that impact healthy development and emotional regulation. Darlene has also helped clients cope with life changes, such as chronic illness, moving and divorce.
Darlene works with school refusal, bullying, gifted underachievers, low self-esteem, social anxiety and difficulty with making friends. She has worked with Conversion Disorder, where anxiety symptoms cause significant physical symptoms that have been determined to have no medical cause.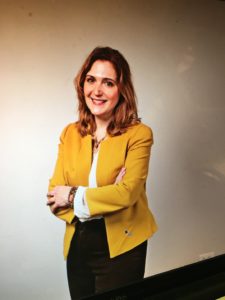 She is experienced in teaching social skills and emotional regulation techniques to children and teens, age 4 to 17. In addition, she has been successful helping adults with communication problems, conflict resolution, anger management and career/life goal setting.
Darlene provides close, follow-up care for patients being discharged from a mental health hospitalization, or patients who are at risk for hospitalization due to suicidal ideation, suicide attempt, school refusal or anger and aggression.
She enjoys working with autistic patients and their families in the areas of emotional expression, regulation, and social skills. She also helps coordinate care with school social workers and other help professionals.
A former award-winning journalist for the Chicago Tribune, TV producer and researcher, Darlene chose her second career on the basis of her desire to help others. She is a graduate of the Northwestern University Medill School of Journalism and has written extensively about family issues.
In 2009, she received her Master's Degree in Counseling Psychology from Lewis University and began her counseling career at Gateway Foundation in Aurora. She has been in private practice since 2011. From 2011 until August 2016, she worked as an independent contractor at Advanced Behavioral Health Services in Naperville.
Darlene is a Chicago native and a 18-year resident of Naperville, where she served on the Naperville Sister Cities Commission. Currently, Darlene is a member of the Learning Disabilities Association of America mental health committee, and gives input into national and local programs involving mental health and special education.
Her counseling style is active, with an emphasis on the "wrap around" approach. This means that she engages not only the client, but the family and other supportive people in the client's life. Darlene's goal is to help clients feel more confident after each session, with immediate coping, communication, and emotional regulation skills. She works toward helping clients and their families get the appropriate medications from prescribers, and other interventions such as school IEP's and other services.
Since 2009, she has helped clients achieve their goals and go on to develop an extensive support system, and the tools to improve their emotional health every day. She has worked extensively in the Geneva, St. Charles, Plainfield, Minooka, DeKalb, Oswego, Aurora, North Aurora, Yorkville and Naperville school districts, and has volunteered in the Naperville 204 District, where her two sons have attended. Her older son is a financial analyst and supervisor for a national company. He has obtained his MBA from Northwestern University. Her younger son is a junior at Purdue University who is majoring in Computer Information Technology and minoring in Psychology.